Give theater as a gift
The Parktheater Gift Card is a great gift for everyone
Looking for a nice gift? With the Parktheater giftcard you give someone a special experience. The recipient can use the giftcard to purchase tickets for shows and activities. The card can also be used in our restaurant Smaaktheater Dertien.
You determine the value of the card yourself. With the unique code on the card, the recipient can pay online via the website as well as via the ticket counter in the theater. The gif card remains valid indefinitely.
Buy the Parktheater Giftcard here
Delivery by e-ticket or by post
You can choose to receive the giftcard as an e-ticket in your email. You can print this yourself to give as a present. It is also possible to receive the giftcard by post (€ 2.50 postage). We then turn it into a festive package.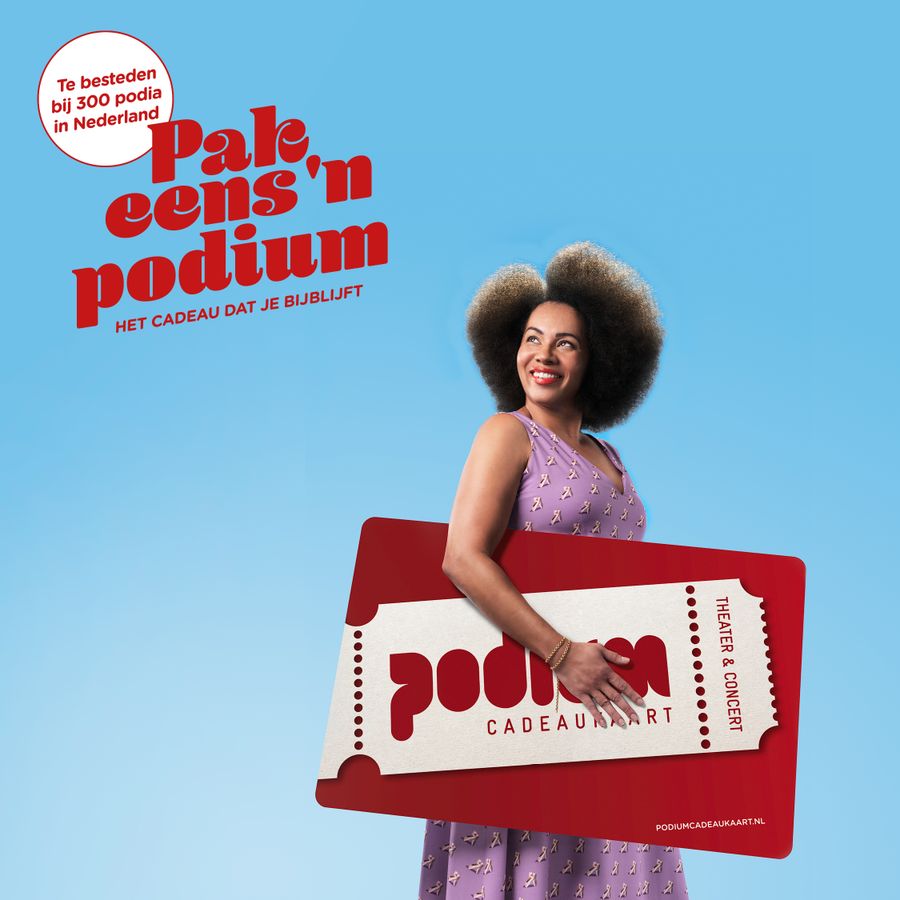 Podiumcadeaukaart
The national Podiumcadeaukaart

The national Podiumcadeaukaart (Podium Gift Card)is valid at more than 300 stages in the Netherlands. There is a special edition of Parktheater Eindhoven.
You buy it on the website of podiumcadeaukaart.