BIJ13...
The restaurant of Parktheater Eindhoven
Due to the most recent corona measures, Smaaktheater Dertien will be closed until November 10th.

Welcome to Parktheater's restaurant Smaaktheater Dertien. The perfect place for a tasty lunch, a delicious dinner, a delightful children's menu or simply a nice drink. Would you like to dine before the performance? Make reservations for our special three-course Theater Dinner. 
Smaaktheater Dertien is open from Tuesday to Sunday from 11 am.
Due to the tightened corona measures our restaurant is closed untill November 10.

Book your table on 040 2 156 256 or book directly when ordering tickets for a performance.
Have a look at the menu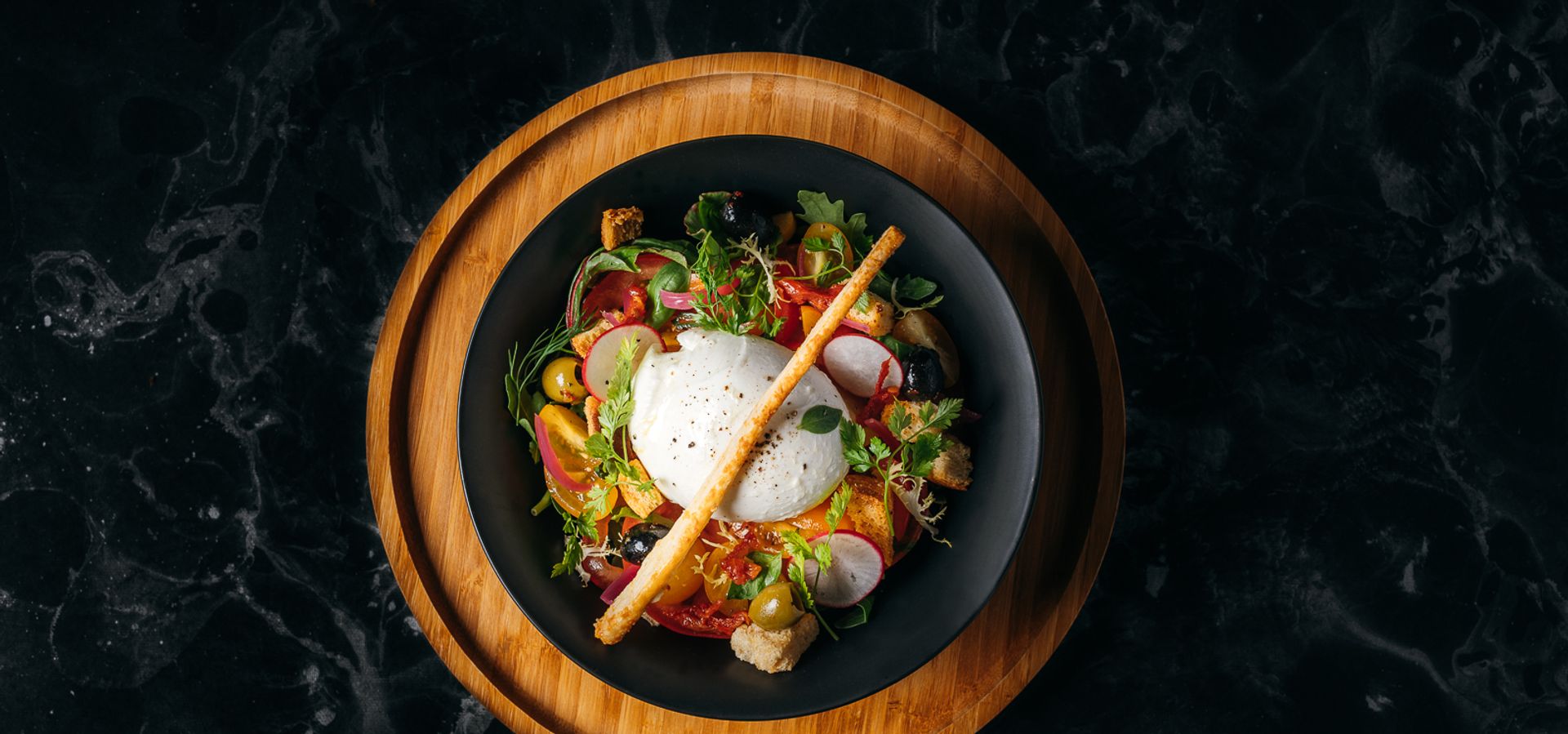 Menu

At Smaaktheater Dertien, you can enjoy lunch, an a la carte meal, a drink and light snacks, a three-course Theater Dinner and more!
 
Theater Dinner
Combine your visit to a performance with a three-course Theater Dinner for € 32,50 per person. This dinner option is only available in combination with attendance at a performance. On the evening itself, you choose your dishes from the menu. Or perhaps a Theater Dinner Extra for € 40, a dinner with a Borrelarrangement.
A la carte
Our a la carte dining option is available to guests regardless of whether they are attending a performance. We also feature a special children's menu for children aged 12 years old and under.

Borrelarrangement
Enjoy the luxury of being treated to drinks and snacks, waiting for you during the intermission (or after the show if there is no intermission) on a table reserved specially for you. For € 9.50 per person, you can order this arrangement at the same time when you buy your theater tickets. The package consists of a drink of your choice and various savory delicacies.
Ik wil er wel wat bij-arrrangement
Book our special children's package for all youth performances: the Ik wil er wel wat bij...-package. Children can come and eat together with their parents before or after the performance in Smaaktheater Dertien.
Theater & Food

In addition to serving delicious food, Smaaktheater Dertien also offers various foodconcepts. Several times throughout the theater season, we organize events such as Moord in het Parktheater, Met de fles op tafel and The Dining Opera.