Planet Pop'N
Jing "Juice" Wang
Urban Dansdagen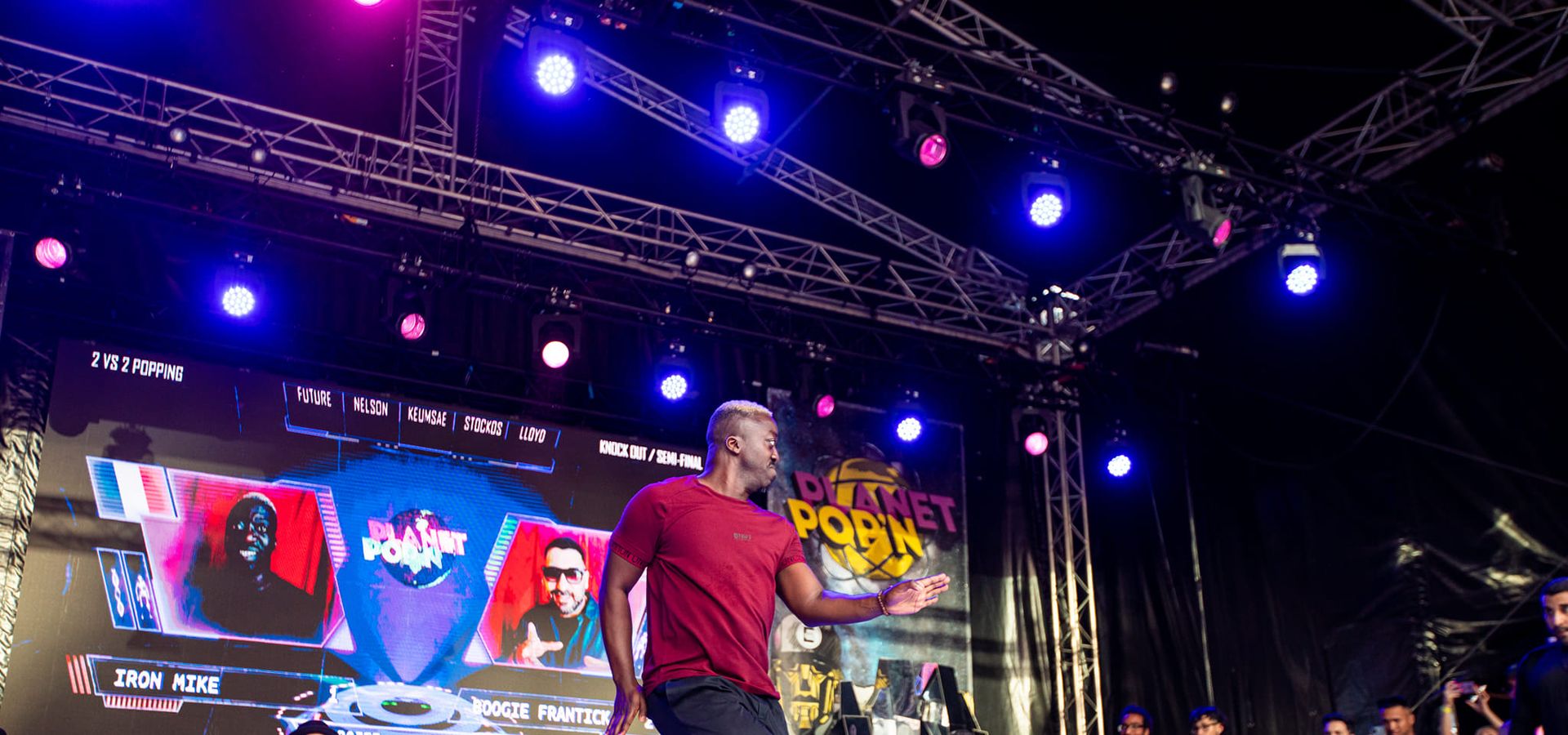 Planet Pop'N is the most important physical event focused on the Popping dance style. International and local dancers of all ages, genders and ethnicities come together to showcase their skills and compete for various prizes. This event is a collaboration between Planet Pop'N and "The Book Of Styles" (Urban Artistry/Funk in Focus).
Popping originated from the Boogaloo movement of Bay Area Northern California and today is often referred to as "Robot Dance" or even "Pop Locking" During the 1960s, 1970s and beyond, this mode of exercise continued to evolve and became a national and then global phenomenon. The style is Funk driven and emphasizes characters, muscle contraction, stop motions and creating illusions with the body. Many styles were created and innovated such as Hitting, Popping, Animation, Waving, Tutting and Sliding (for example the backslide, better known as the Moonwalk commercialized by Michael Jackson).
Jing "Juice" Wang, multiple-time Dutch Popping Champion, has been committed to the Dutch Popping scene since 1999 through teaching, and judging and organizing events. He also developed the Kozen jury system, which is used in various dance competitions all over the world.
Ryan "Future" Webb is director of education for Urban Artistry and cultural ambassador for the Popping community. He mentors people of all ages, then creates curricula, conducts dance research, performs, lectures and actively participates in cultural exchange, community building, conservation and innovation.